It seems like the children have barely gotten back into their school routines and as the school shopping season ends for marketers, it is time to get ready for Halloween!
The key to success in the online marketing industry is proper planning and execution of your plan. You must always be one step ahead of the buying curve, so September is the perfect time to be planning your next marketing campaign.
Yes, it is time to get ready for Halloween!
According to Forbes.com, Halloween spending topped $6.9 Billion in 2015 and is only expected to grow. That is an amazing figure that is sure to get the entrepreneurial juices flowing for every marketer and have them rushing to get ready for Halloween!
Below you will find today's infographic that visually illustrates the marketer's dilemma on how to get ready for Halloween.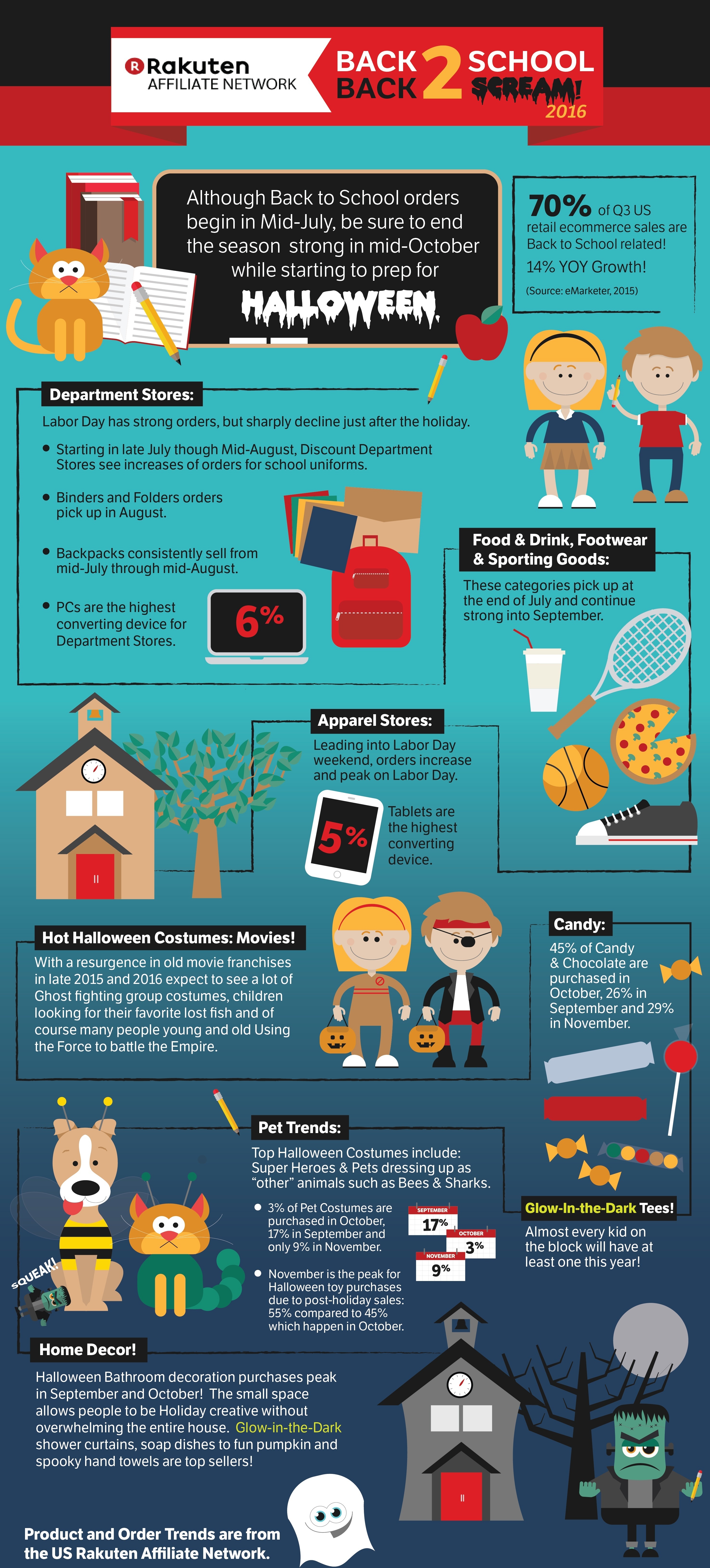 Hot Halloween Costumes
Hot halloween costumes for 2016 will include ghost fighting group costumes. Think Ghostbusters.
Children looking for their lost fish. Think Dory.
People young and old will be using the force to battle the empire. You guessed it, Star Wars.
Halloween Candy
Did you know that of all the candy sold, 46% is sold in October. If you are in the candy niche, you had better have your marketing hat on this time of year.
I can see my dentist friends cringing.
Halloween Pet Trends
Yes, I said Halloween pet trends. Pets are, after all members of the family and when it comes time to celebrate a holiday we love to include them.
Can't you just see your goldfish painted to look like Dory?
Ok, maybe not.
Top Halloween costumes for pets include super heroes and pets dressing up like other animals, such as bees and sharks.
Only 3% of pet costumes are purchased in October, while 17% are purchased in September and 9% are purchased in November.
Wait… What???
Yes 9% of pet costumes are purchased in November. I know what you're thinking.
Halloween is already over. What gives?
It seems that a large number of Halloween sales, everything from costumes and candy to toys and decorations occur in November because of all the sales taking place to move unsold merchandise off the shelves to create room for the next holiday.
Consumers are getting smarter all of the time and it appears that some consumers get ready for Halloween in November!
Halloween Trends
It seems that this year, one of the big trends is for glow in the dark items.
At least one kid on every block will be wearing a glow in the dark tee shirt this year and the glow in the dark theme will continue into the home decor space with everything from glow in the dark shower curtains, soap dishes and dish towels.
If you are marketer, use the information in the infographic above to get ready for Halloween and put a marketing plan in action in order to get your piece of the $6.9 billion Halloween sales pie!
Infographic courtesy of Rakuten.